Clamshell buckets


TMC & TMC-O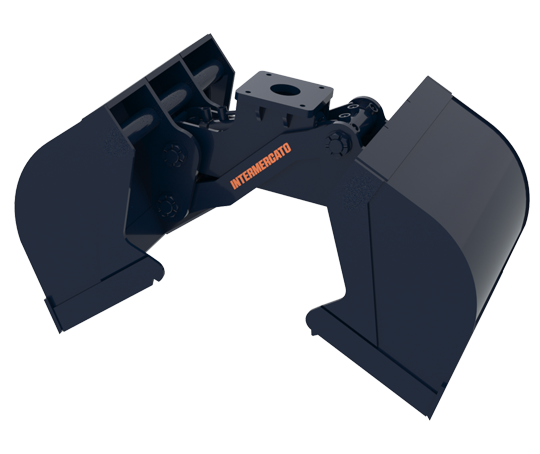 The small clamshell bucket for big jobs!

Intermercato TMC clamshell bucket for lifting and loading loose material is, despite its low weight, very robust.
TMC is low built to fit even the smallest cranes.
TMC-O is an open version and TMC-D is for digging ditches.
Welded cutting edges made of Hardox®
Can be equipped with teeth
Double guide bars
The open version can be equipped with side plates
TMC is available as ditching grab
Cylinder with double piston rod seals for high pressure
Download PDF