Wireless crane scale


Compact FR 5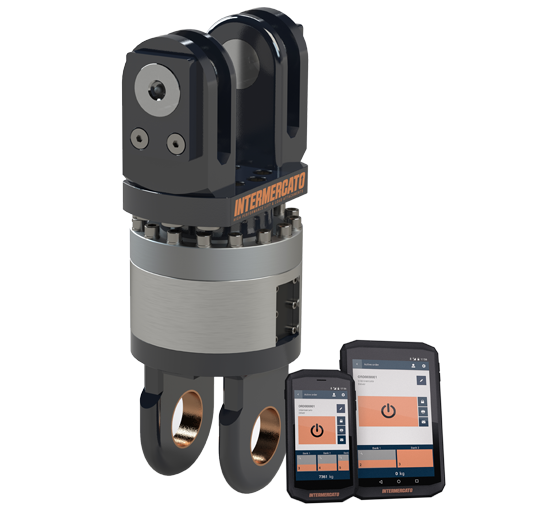 New patented compact crane scale for forestry & recycling

Intelligent weighing - Advanced algorithm calculates the weight.
The Compact FR 5 is the result of decades of experience in strain gague technology and Intermercato engineering-team innovations.
Your success starts with Intermercato Intelligent Weighing Systems!
Measuring range: 5000 kg
Low built design
Patented
No moving parts for a long lifetime and minimal maintenance
Easily adaptable to any crane or rotator
Easy installation. Delivered pre-calibrated – "plug-andplay"
High resolution load cell. Several strain gauges for unmatched accuracy
Integrated motion control
Wireless
High capacity battery - up to 1200 crane hours
Built-in battery and electronics
Long range radio – 50 m secure transmission
User interface: Flexible Android app comes preinstalled in a rugged IP 67 Android smartphone or tablet. A more simple app only for overload control is also available
Download PDF